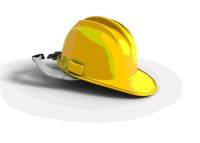 About Us
Our management team and work crews have extensive knowledge of our products and installation process. We are committed to working with our customers to maintain project completion schedules.
Safety First:
We pride ourselves in maintaining a safe work environment for all of our employees. Our safety program includes an OSHA compliant injury and illness prevention program (IIPP), available upon request. We provide all new-hires with appropriate safety equipment and training. We perform annual respirator fit tests and PFT's.
We are fully insured & bonded (Workers' Compensation, Auto Liability, GL)
Employment Info:
As an employee of EPIC Contracting, Inc. you are an important member of a team effort. We believe much of our success depends upon the dedication and hard work of our employees and are constantly looking for qualified new members to add to our team.
A few of the company paid benefits we offer full-time employees are: Competitive wages, Medical and Dental benefits – which we pay 50% of the total premium for employees and their dependants, a 401(k) Retirement Plan, a Section 125 (Cafeteria) plan and Vacation accrual.